Live Free From Financial Uncertainty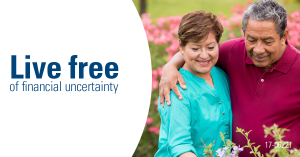 What happens if you get sick, and you need care at home, an assisted living facility or nursing home? Have you planned?
David Wingate is an elder law attorney at the Elder Law Office of David Wingate, LLC. The elder law office services clients with powers of attorneys, living wills, Wills, Trusts, Medicaid and asset protection. The Elder Law office has locations in Frederick and Montgomery Counties, Maryland.